Thesis Statement Definition
What is its meaning?
Each essay you are supposed to write ought to include a primary stance, a key viewpoint, or a crucial communication. The argument(s) you include in the essay ought to mirror this primary standpoint. The assertion that states your attitude regarding this primary viewpoint constitutes a thesis statement.
What length should it have?
A thesis statement should condense your thoughts into no more than 1 or 2 phrases. It ought to showcase the subject of the essay as well as your personal stance. The thesis statement ought to inform the audience about the meaning of the essay. In addition to that, it should aid in steering your writing and preserving your emphasis.
Questions Related to the Thesis Statement
Where should it be placed?
You ought to deliver the thesis in the first section of the paper. If the essay is a short one, include the thesis statement in the introduction. If your paper has a larger size, place it in the second paragraph. By adding the thesis statement at the beginning of the essay, you can illustrate your attitude and grant the audience a feeling of guidance.
Advice: To be able to draft an adequate thesis statement:
Do not add it in the central part of the paragraph or past the introductory paragraphs.
Try to be straightforward and particular. Do not use ambiguous terms.
State the purpose of your essay. However, steer clear of sentences such as "The purpose of this essay is …"
Is it particular?
As mentioned earlier, a thesis statement ought to be very straightforward and particular. Usually, your thesis is improved as you re-examine your arguments. In other words, your thesis will progress and acquire meaning as you attain an enhanced comprehension of the direction in which the argument is heading.
Advice: Verify the thesis:
Does it include two broad assertions tied vaguely by a coordinating conjunction (like "and," "but," "yet," etc.)?
Would the connection between the two assertions be more adequately indicated by a subordinating conjunction (like "by," "notwithstanding," "due to," "as," etc.)?
Do the two assertions entail an imprecise and unconcentrated thesis?
If that is the case, think of a particular emphasis. Afterwards, move on with additional progress.
Is it too universal?
The thesis statement of any essay ought to be restricted to what you can achieve while sticking to the designated word count. Model the subject so as to proceed directly to its "substance." Being particular in your essay represents a much better approach compared to including universal aspects that are not very relevant. In other words, you should explore more than just the surface area.
Instead of being generic, extensive and trivial, your thesis statement ought to be concentrated, narrow and fresh. Take a look at the comparison between the initial thesis (too universal) presented below and the three potential adaptations (more concentrated, showcasing distinct approaches to the same subject).
Initial thesis:
Nowadays, horror films have severe issues.
Adapted theses:
Seeing as the modern technological advancements have enabled movie producers to showcase more explicit scenes, horror movies have influenced young individuals to be more predisposed to brutality.
The obscene brutality in "bloodbath" horror films is demeaning to both males and females.
Nowadays' horror films do not succeed in providing the same level of affective catharsis as the ones produced in the 1930s.
Is it obvious?
The thesis statement of your essay must be as obvious as possible. The same goes for the rest of your content. By drafting a straightforward thesis statement, you'll be able to ensure that the audience comprehends its precise meaning.
Advice: For your thesis to have a high level of straightforwardness:
Steer clear of technical terms, except for when you want to draft a technical essay. Always steer clear of slang words, except for when you know for sure that your readers will understand such terms.
Steer clear of ambiguous terms like "fascinating," "detrimental," "captivating," "abnormal," or "hard."
Steer clear of abstract terms like "population," "principles," or "civilization."
Unless you make sure that you provide a clear explanation, such terms cannot send any explicit message to the audience. You must never infer that the significance of a phrase is evident. First of all, you must verify if it's necessary to explain the words you use (such as "radicalism," "conservative," "mercantilism," or "culture"). Afterwards, think about where it would be better to define such terms. Avoid making the assumption that both you and the reader attribute the same meaning to a certain word, like "culture." In order to steer clear of misinterpretations, you need to be as particular as possible.
Make a comparison between the original thesis (lacking particularity and straightforwardness) and the adapted version (considerably more particular and straightforward): Initial thesis: In spite of the fact that the gray wolf is an easily frightened and mild critter, people are gradually eradicating it. (If this animal is so mild, why are people eradicating it?)
Adapted thesis: In spite of the fact that the gray wolf is, in fact, an easily frightened and mild critter, people are gradually eradicating it because they unjustly regard it as a ferocious and bloodthirsty beast.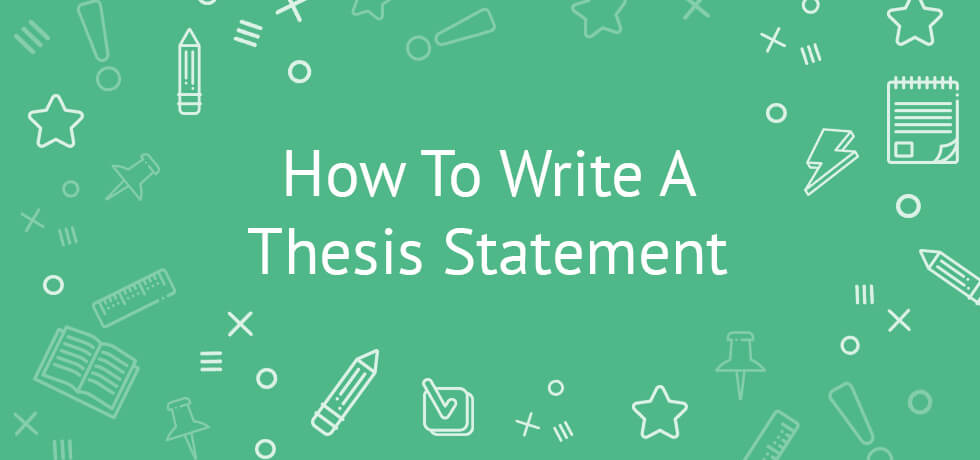 Does it comprise an observation regarding your attitude on the given topic?
The thesis statement ought to represent more than a mere presentation of the subject. It needs to disclose your attitude concerning the subject as well as the way in which you intend to examine/assess it. To put it otherwise, rather than merely uttering a universal certainty or making use of a superficial pro/con assertion, you need to establish what idea you wish to communicate.
Advice:
You should do more than just introduce the subject. You ought to make sure that your unique and particular standpoint is obvious. In doing so, the reader will understand the reason for which your perspective on the topic is meaningful.

Initial thesis: In the present essay, I will talk about the connection between fairytales and the first years of childhood.
Adapted thesis: Fairytales represent more than just meaningless narratives for children. These stories can help in explaining the mindset of youngsters.

Steer clear of generic or pro/con sentences that make complex matters seem very simple.

Initial thesis: People need to rescue the dolphins.
Adapted thesis: Due to the fact that the Earth's health may rely on zoologic variety, we ought to preserve the dolphins.

If you want to make a (personal) judgment call, you can narrow down and explain your logic. "Simply because this is what I think" does not constitute an adequate basis for an argument.

Initial thesis: Communism represents the best type of political system for Kenya.
Adapted thesis: If the state seizes the Kenyan industry, the industry will have an increased level of productivity.

You should do more than just communicate a certainty. Your thesis must include more than an already demonstrated certainty. For the paper to have relevance, you need to proceed with your thoughts.

Initial thesis: During Nixon's presidency, there were many shocking incidents.
Adapted thesis: A large number of scandals that were made public during Richard Nixon's presidency disclosed a series of fundamental issues of the United States.

It's not possible to devise an entirely comprehensive thesis statement before completing the essay. The thesis statement will unavoidably become different once you start reexamining and expanding your perspectives. There is nothing wrong with that! At first, you should draft a provisory thesis. As you proceed with writing the essay, you ought to reconsider the original thesis.
Is it authentic?
No matter what you do, steer clear of universal arguments and formula assertions. Such techniques are good for creating an outline for your paper, but will undoubtedly annoy the audience. Proceed with reexamining the thesis until it mirrors your genuine viewpoints.
Advice: The point of your essay ought to be of importance:
You should know how to reply to the "So what?" question regarding your thesis.
You should be capable of justifying why your point is valuable enough to present it in an essay. Why should the audience be interested in what you have to say?
Make a comparison between the theses presented below.
Initial thesis:
The utilization of statistics has both benefits and drawbacks (an incomplete formula)
Adapted theses:
By cautiously exploiting information, an investigator can utilize statistics to back up a specific assertion.
To guarantee precise coverage, reporters need to comprehend the true importance of the statistics they present.
Seeing as advertising companies willingly and unwillingly exploit information, each customer ought to know how to analyze statistical assertions.
Do not use formula and universal terms. Seek tangible topics and active verbs. Change any "to be" verbs you come across. Here are a couple of examples that illustrate the way in which particular word uses emphasize and elucidate the significance.
Initial: "Culture represents …" (The term of "culture" is ambiguous. The reader is unaware of its meaning.)
Adapted: "Males and females will understand the way in which …", "journalists can produce …", "religious fanatics may demean …", "European professors need to determine …", "both regular citizens and politicians can aid in solving …"
Initial: "broadcasting industry"
Adapted: "the novel class of journalists," "advertisers," "uncompromising press correspondents," "thriller films," "television series of the month," "comedy shows," "national radio broadcaster," "top hits" …
Initial: "is, are, was" or "to do, to make"
Adapted: Replace the original version with any great action verb like "to produce," "to dismantle," "to break," "to rebel," "to detect," "to overturn," "to denote," "to undergo," etc.
When writing the thesis statement, you must utilize your own words. Do not use quotes! If you devise a unique, imaginative and unforgettable thesis statement, it will leave a lasting impression on your audience. If you copy or reproduce the words of others, it will diminish your authority in the eyes of your readers. If you wish to be more believable, you need to catch the interest of your audience by using your personal opinions and words.
An adequately-devised thesis statement mirrors adequately-devised viewpoints. It indicates that you are clever, dedicated and passionate about the topic.