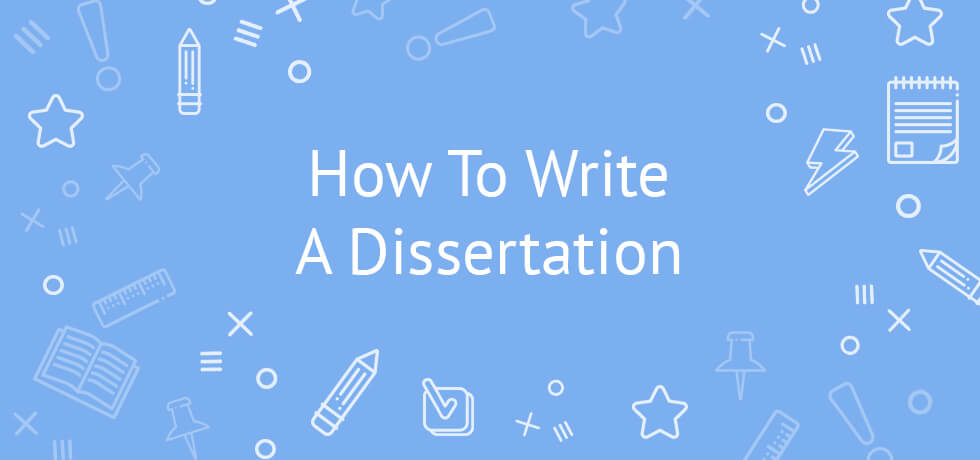 Once you're tasked with drafting a dissertation paper, it's pretty obvious that you find yourself close to completing a significant phase of your education. The purpose of a dissertation is to illustrate your competence and ability to carry out research in your field of study as well as to showcase your findings in a creative paper that will prove to be scientifically valuable. Before we proceed, we should make you aware of the precise meaning of a dissertation.
This word is generally utilized to refer to the ultimate findings of an autonomous activity and study for an undergraduate plan. You should also know that a dissertation and a thesis are not one and the same thing. The thesis is the paper you need to write when you complete your Master's degree.
Nevertheless, this word is also utilized to refer to the final paper PhD applicants need to hand it prior to getting their doctoral degree. No matter if you're dealing with an undergraduate or PhD dissertation, the structure of the paper is more or less the same. However, the PhD paper is a lot more difficult.
Regardless of whether you're an undergraduate or a PhD student, you're bound to find our article helpful, as it serves as an ultimate guide for people who need to write a dissertation paper as well as for those who are working on their theses for MA plans.
Writing a flawless dissertation is definitely not an easy task.
The majority of students are generally very passionate about this in the beginning. However, as time goes by, this daunting task may put you under a lot of stress. Organizing, researching and drafting your dissertation is undoubtedly the lengthiest and most intricate assignment you've ever had to complete. While the outcome will be highly fulfilling, you might face various challenges before completing your paper. Here are a few of the most frequent issues students encounter when working on this assignment:
Procrastination
You might be inclined to believe you've got enough time to write your dissertation, which could influence you to continue postponing it. This is a huge issue, seeing as you may end up feeling overwhelmed as you draw close to the deadline.
Absence of research abilities
If you aren't very experienced when it comes to academic papers, you might believe that all you need to do is to look through a couple of pertinent works and provide some appropriate quotes from them. If that is the case, you are very wrong! You are required to examine those resources rigorously and talk about them in the dissertation.
Absence of writing abilities
Your paper ought to comply with the rigorous guidelines of academic writing. You ought to write using an adequate format, style and vocabulary. Moreover, you must always follow the right reference recommendations.
Although you might feel stressed, you need to begin from the starting point and finalize every phase one by one. Read on and you'll learn precisely how you need to proceed.
Phase 1: Create an engaging dissertation proposal
Now that you know the meaning of a dissertation, you're probably wondering what a dissertation proposal is.
As you probably expect, we're talking about a proposal for the final dissertation paper. This part of your dissertation has the purpose of convincing your professors that you're completely dedicated to providing worthy, fascinating and intricate questions. This paper has a smaller size in comparison with the dissertation itself. However, it's just as significant due to the fact that during this phase you'll come up with a meaningful question and you'll devise a strategy for gathering data and drafting the dissertation. No matter if the proposal is compulsory in your college or not, you ought to devise it and go through the details with your professor.
Here are the key aspects you need to consider when drafting a dissertation proposal:
Decide on a topic, question and title
What issue do you plan to approach in your dissertation paper?
Why does your subject constitute an issue for the study community you'll be a part of?
Why is it significant to discover an answer?
In what way do you plan to look for solutions?
The aforementioned questions need to be considered when devising the final commitment. Keep in mind that you need to brainstorm and select a topic that will be useful, original and practical. If you come up with a problem that is highly intricate, you might find yourself at an impasse. Your question ought to steer you towards a verifiable hypothesis which can be demonstrated using powerful arguments.
Prior to commencing work on the proposal, you should ask your professor to suggest several options regarding the title of your dissertation.
Dissertation Proposal Format
In order for your proposal to be compelling, it must have a clear and straightforward structure. Take a look at the sections your proposal should be made of:
Title
Targets – You should include maximum 3 targets. If you establish too many objectives, your plan will seem unfocused and you'll be required to reduce their number.
Sources – Talk to your professor about the particular sources you're required to use. In case there are no specific demands, you'll still have to indicate the fields of research, doctrines as well as different literature you're planning to utilize throughout the research phase.
Research – This represents the most important section. Here you'll need to expand on the perspectives entailed by the research issue. The field of research must be defined comprehensively.
Methodology – Your paper can be either empirical or non-empirical. In an empirical project, you need to gather information by using techniques like surveys. On the other hand, in non-empirical projects, the data is collected from previously published papers. In the methodology section, you must describe how you plan to gather information.
Prospective results – What are the expected impacts of your research and examination? Talk about the ultimate results you hope for.
Schedule – Devise a timetable that presents the way in which you will conduct all of the phases of your dissertation in accordance to a particular timeframe.
Bibliography – Talk to your professor about whether or not you should add this section. If they say it's mandatory, they'll give you additional directions.
Phase 2: Carry out an efficient research
The research phase has the purpose of establishing the general development of the paper. When dealing with this phase, you need to be efficient and well-organized, as examining inapplicable materials would be a waste of time. Read on and heed our advice on conducting the dissertation research.
Devise a schedule for the research phase
It's essential to select an adequate number of materials so as to thoroughly comprehend the topic you're approaching. However, sooner or later you'll have to put an end to the research stage.
Students often wrongfully assume that they are required to go through every single source of information on the topic they plan to approach. You should think of the amount of time you can afford to allocate to the research phase. Devise a schedule and follow it.
The purpose of the research phase is to demonstrate that you've investigated the subject and you comprehend the prior research. Moreover, you should also show that you've comprehended its restrictions.
Search for information in the right places
While there's nothing wrong with commencing the research phase by searching for information online, you need to be aware of the fact that some webpages might include information that is not entirely accurate. To be positive that the data comes from a reliable source, you should double-check the facts. A good place to look for trustworthy resources is Google Scholar. Wikipedia is generally not regarded as a trustworthy source. However, it would be a good idea to take a look at the bibliography sections of the Wikipedia pages that cover your topic, as they may include some great materials.
Librarians can prove to be of great help throughout this phase of your dissertation. Do not hesitate to set foot inside a library and inquire about written works that are relevant to your topic.
Manage your materials
Unless you write things down, you might end up feeling puzzled, as you might forget the precise location of a substantial argument you intend to approach. To take notes of your ideas and the materials you intend to cite, you should utilize Evernote, Penzu or a similar online instrument.
Phase 3: Devise a remarkable dissertation
Once you've completed the first two steps, you need to take care of the most essential phase of your project development: devising the dissertation itself. The end result of this process will reflect all of your struggles.
Oftentimes, students feel pretty optimistic when dealing with the first two phases of writing a dissertation. However, they start feeling stressed when they arrive at the conclusion that they aren't actually aware of what it means to write a dissertation. Keep in mind that if you managed to do a good job on the proposal and research, all that's left for you to do is move forward. To make things easier for yourself, you must devise an outline.
Create a plan
The proposal represents a precursory plan of the dissertation itself. Nevertheless, you are still required to devise a more comprehensive plan for the entire paper. In case new ideas resulted from the research phase, you must add them to your plan.
This represents a fundamental plan which will ease things up when writing the dissertation itself:
Introduction
The initial section ought to comprise information about the context of your topic, as well as an assertion of the problem. Next, you need to shed light on the objective of your research, as well as the study question. Afterwards, you must offer precise explanations of the words that are linked to your topic. Last but not least, you need to disclose your suppositions and state what you expect in terms of ultimate outcomes.
Literature Analysis
Throughout this section of your project, you need to analyze the research procedure as well as the most essential acceptations you've chosen.
Methodology
In this section, you need to concentrate on how you found your materials and how you applied your results. If your dissertation is a qualitative one, you must reveal the study questions, background, partakers, information gathering and information evaluation techniques. In case you're dealing with a quantitative dissertation paper, you should concentrate on the study questions and hypotheses, data regarding the subjects and pattern, instrumentation, information gathering and evaluation.
Discoveries
This constitutes the most significant phase of your entire project, as it illustrates your analytical abilities. Here you need to reiterate the study questions and explore the findings you came across. Moreover, you have to describe the course towards which these findings guided you. To put it simply, you must respond to the research questions.
Conclusions
In the last section of your project, you have to sum up the research and succinctly account the findings. Keep in mind that you must describe the way in which your results bring a valuable contribution to your study community and how they can be implemented. Before completing the conclusions phase, you have to add a "Suggestions for subsequent research" chapter. In this section, you need to suggest subsequent studies that have the potential of elucidating the problem further. Talk about the reasons for which you recommend a specific research and how it should be conducted.
References
Utilize a quotation style that is suitable to your area of research. Don't forget to add all of the materials you utilized throughout the research and writing phases.
Time management
At this point, you have to devise a second timeframe, which will concentrate on the writing procedure. Schedule your project section by section. If you set achievable targets, you'll find it easier to complete the dissertation without feeling stressed about its size and intricacy.
Write the initial draft
In what regards this step, the only recommendations we could give you would be to avoid interruptions, follow the schedule and structure and finalize the initial draft. At this point, you're already aware of what writing a dissertation involves. All you need to do is get to work!
Phase 4: Editing and proofreading the dissertation
Once you've finalized the initial draft of the dissertation, you can loosen up. Don't start editing the paper right after you've completed the writing work. Our advice is to take some time off and relax. Wait at least a couple of days before editing your dissertation. Otherwise, you won't be capable of observing all of the errors.
Editing
You need to be aware of the fact that editing and proofreading are not one and the same thing. While the editing phase concentrates on the substance of your dissertation, proofreading deals with its format. The editing phase must come first, as it wouldn't make any sense to proofread a paper that still includes irrelevant sentences or lacks important details.
Make sure your arguments are connected in a coherent manner. If you come across any data shortages, include more of the points you gathered when conducting the research. If you feel like your dissertation features more explanations than necessary, diminish their number and try to make them seem clearer. You should always seek quality and coherence instead of quantity.
Proofreading
Once you've finished editing your dissertation, you should go through it a few more times, in order to detect all orthography, syntax and style mistakes. Pay attention to each word and sentence in particular. If you are uncertain about some aspects, use a dictionary.
In case you feel like the editing and proofreading phases are giving you too much trouble, you ought to know that a lot of students have the same issue. You are too subjective about your dissertation, which makes it hard to detect the errors. A good idea would be to hire the services of a professional editor who can easily eliminate all flaws. This constitutes a clever investment, as it can help you avoid failure.
Phase 5: Ask for feedback
Prior to handing in your paper, you have to ask for feedback.
In the first instance, talk to a friend, relative or colleague who is proficient in your field of study. Only seek the help of someone you know you can rely on, as your project represents your exclusive intellectual property. Ask them to tell you what they think about your dissertation and recommend measures of improvement.
Afterwards, talk to your professor, as they'll be able to detect any potential weaknesses in your paper. Your mentor will tell you what you need to do in order to complete the process prior to moving to the presentation phase.
Writing a dissertation is a very difficult task, which is why some students might feel overwhelmed. Remember that this project represents the final step towards completing your studies. As a result, your only viable option is to move forward. To be able to finalize your dissertation without encountering any significant hardships, you need to deal with it step by step. If you want a flawless dissertation paper, don't hesitate to seek the help of our expert PhD writers. Place an order on our website and you'll get a discount!