In the education field, team leadership requires coaching, training, and necessary management skills, and it may also require budgeting, scheduling, and executive functioning expertise. As you create and submit your resume to employers in this arena, you'll need to shine a spotlight on the abilities that hold the highest value. Divide your resume into sections, using this team lead resume example as your guide. Then complete each section by sharing all relevant information about your education, core competencies, past positions, and significant awards and accomplishments. Make sure your reviewers can quickly identify the elements of your background that set you apart from the crowd.
Team Lead Advice
A team lead in education will need excellent communication skills, leadership abilities, dedication, and a great resume. The education-specific resume examples you'll see below offer a good starting point. We invite you to use these resume examples to form your own winning education team lead resume. Get started today by click on any of the resume templates below, and take the next step toward a brighter future.
Resume Tips for Team Lead
As is the case all across the United States, finding suitable jobs as a team lead can be a challenge. Thankfully, by following a few relatively simple steps, anyone can make their job hunt a little more stress-free and more successful.
1. Always be sure to look professional when meeting with a representative of the company to which the application is aimed.
2. Take time to learn a bit about the company in question. Sometimes this initiative can go a long way.
3. Know the limits associated with an application process. Depending on whether someone is looking for a similar position to an old one or joining an entirely different field, the job search may produce different results.
4. Attend local job fairs in order to scope out opportunities as well as gain a better understanding of the local job market.
5. Visit businesses which help applicants to sharpen their interviewing and resume-writing skills.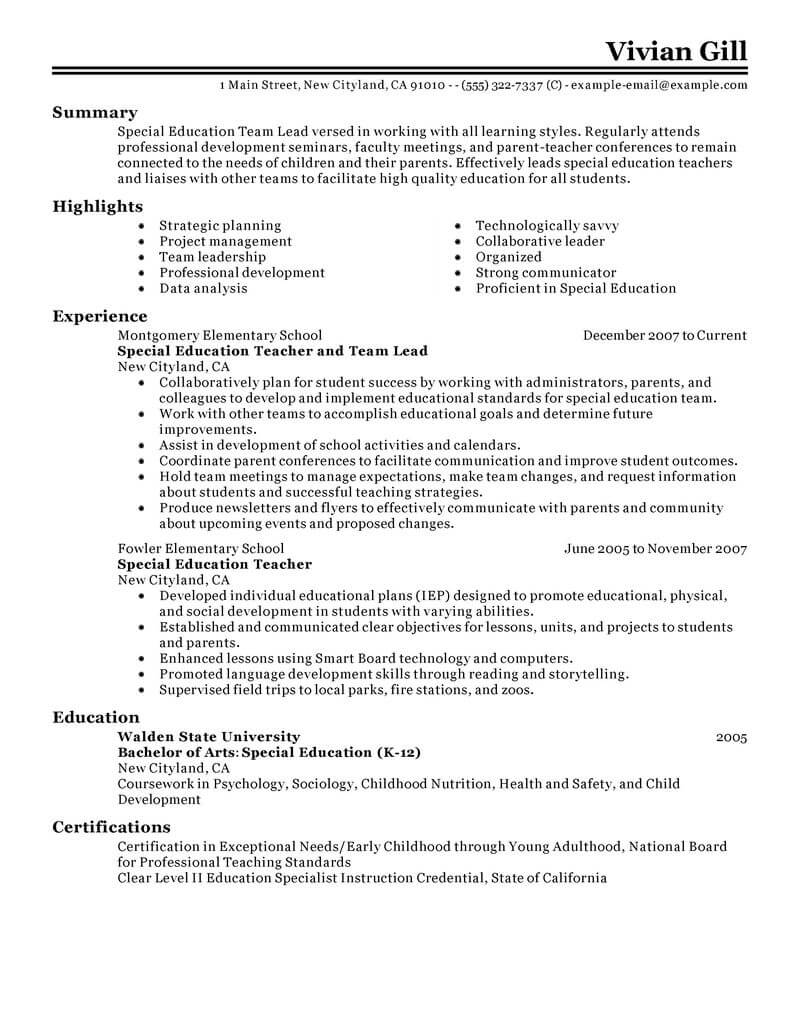 Team Lead Job Seeking Tips
Even the most experienced or well-educated applicant might have trouble obtaining a position if they have a poorly-written resume. Regardless of the employer or company receiving the document, there are certain do's and don'ts when it comes to any resume aimed towards searching for jobs as a team lead.
1. Do not add references directly on the resume. Normally, if an employer requires this information they will ask for it later on in the application process.
2. Use a bit of color or a new layout in order to distinguish the resume from the rest.
3. Include contact information that is professional and appropriate.
4. Design the resume with the text aligned to the left side in order to obtain the cleanest and most organized appearance possible.
5. Always be sure to check the document for spelling mistakes or other grammatical errors.