To find success as a technical project manager, you'll need to apply your organization and executive functioning skills. You'll manage diverse teams who may be working on closely integrated components of the same larger goal, or you may manage sprawling teams with very different responsibilities. In any case, during your job search, you'll need to show off your ability to work well others and remain cool under pressure. A great resume can help. Use this technical project manager resume example to format and draft your own document, and use your past accomplishments and experience to highlight your promising future.
Technical Project Manager Advice
As a technical project manager, you'll need exceptional skills on both the technical and managerial side. You'll also need a great resume. The resume examples we've developed for technical project managers showcase the terms and descriptions that an employers might be looking for from a technical project manager candidate. Use these resume examples to begin creating your resume, and adapt the template you choose to fit your needs. Then, send off your resume with confidence and start getting more interviews!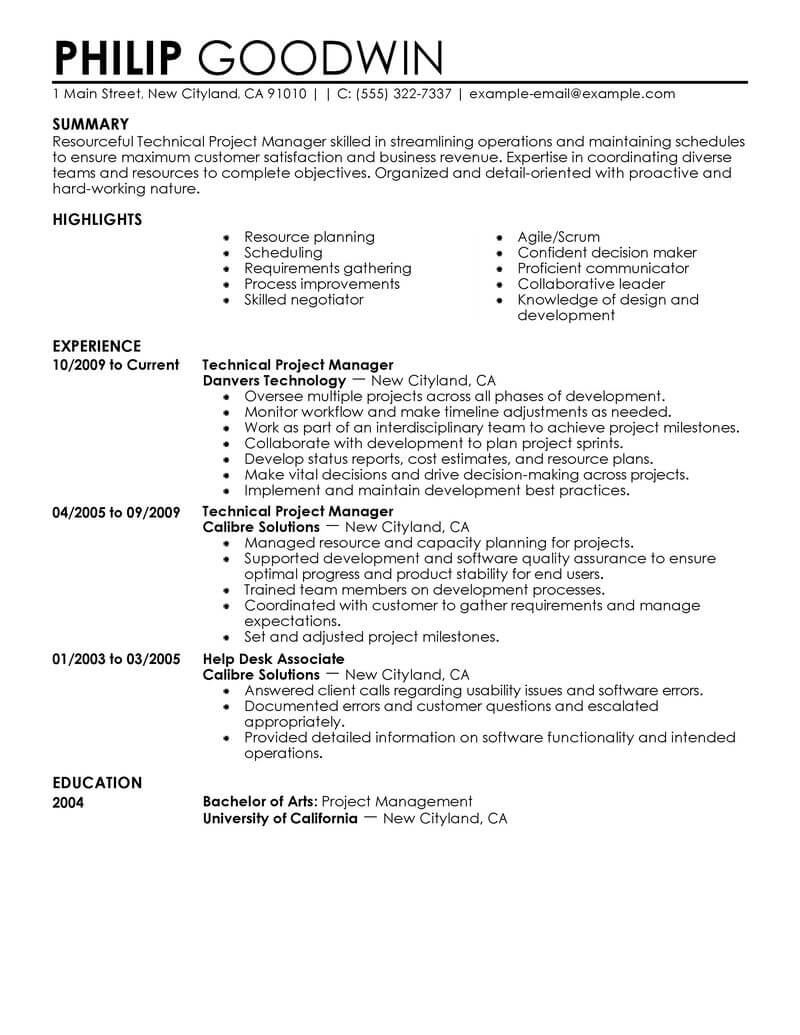 Resume Tips for Technical Project Manager
Finding jobs as a technical project manager requires a commitment to succeed and a polished set of job-seeking skills. Follow these tips to find jobs as a technical project manager and elevate yourself above the competition.
1. Make solid plans and goals. If you set certain numbers of job applications and resumes sent per week, it will help you to keep moving forward and maintain a positive attitude.
2. Consider more training. Check the preferred qualifications of the jobs you are applying for and see how you compare. Sometimes a quick certification course, either online or at a local college, can be just the thing you need to land that dream job.
3. Network every day. Whether it is online or in person, it is important to get your name and skill set out there as much as possible to speed up your job search.
4. Seek out industry journals, trade magazines and websites to keep up to date on current trends. This is important for interviews and can be very impressive to hiring managers.
5. Examine your skill set carefully and determine if you have transferable skills to other markets and industries. Many times opportunities can open up where you least expect it.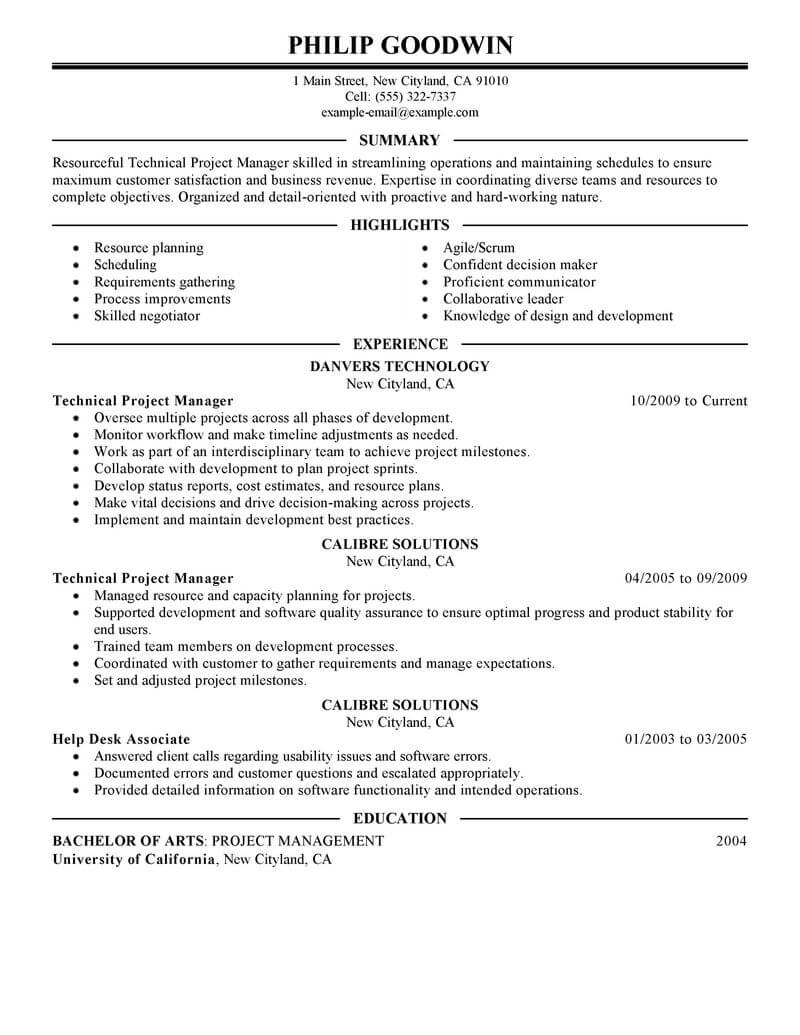 Technical Project Manager Job Seeking Tips
Your resume has to be of high quality for you to rise above the competition and get noticed by potential employers. Read more to get your resume polished to help you find jobs as a technical project manager.
1. Include a bulleted keyword section that is relevant to the type of job you are looking for. Utilizing industry and job specific terms create a sharp focus and are important not only to hiring managers, but also for online resume software filters that are looking for qualified applicants.
2. If you held several positions within one company, create separate job listings to maintain formatting style and to promote readability.
3. Use the word Experience not Employment for your main section. This allows you to include other relevant information such as volunteer work, internships and sports-team participation.
4. Don't use phrases like Duties included¦ and Responsible for¦. It is important to focus on accomplishments utilizing action verbs that showcase what you can do for your future employer.
5. Watch your verb tenses within your job descriptions and make sure you are staying with the same tense within each listing.