Get into trucking for the long haul with a brand new truck driver resume. Because heavy and tractor-trailer truck drivers transport goods from one location to another, often on long distance trips that last days or weeks at a time, it's crucial to detail your experience working such shifts. Be sure to list your trucking and delivery experience and include information about your trucking school education and details about your trucking license. Other skills, such as strong map reading abilities, a clean driving record or defensive driving training could help your stand out. For more tips, see our truck driver resume sample.
Truck Driver Advice
If the lure of the open road appeals to you, you don't mind long hours and like working alone, a truck driver career could be for you. You'll need your truck driver license, a good driving record, and a professional resume. To get started, click on any of the resume examples below. These resume examples show what should go into a truck driver resume, and you can use them as fuel in creating your own resume. Build your resume today and get the job soon!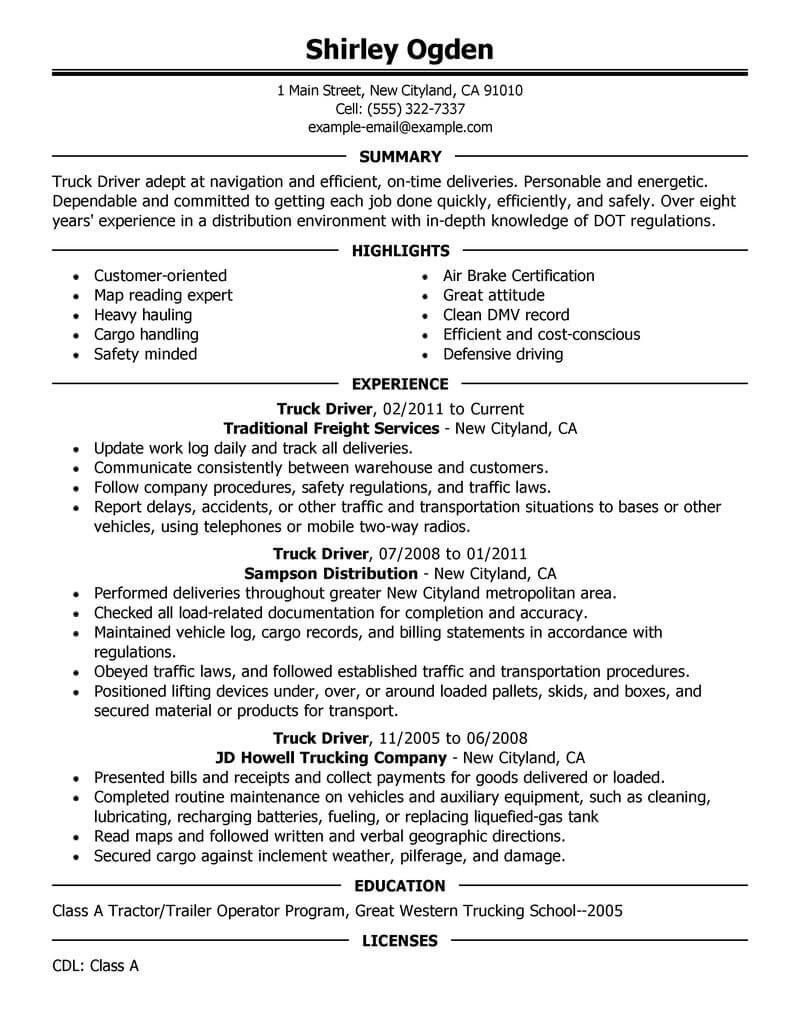 Resume Tips for Truck Driver
Finding jobs as a truck driver takes a certain mindset paired with the right job-seeking skills. Follow the tips below to help keep you on track during your job hunt.
1. Stay positive. Although you may feel overwhelmed by your temporary unemployment, remember that your situation is just that: temporary. Staying positive can help you keep things in perspective and remember that finding work is only a matter of time.
2. Make a plan. Making a plan for your job search is the best way to maximize productivity. Break down the process into smaller goals that can be accomplished on a daily or weekly basis.
3. Think outside the box. You might consider fields or industries that may never have interested you before. The more options you are open to, the more opportunities will come your way.
4. Keep networking. Continue to reach out to individuals who can help you learn more about a particular field. You will receive valuable advice and you never know where your next lead could come from.
5. Make use of social media. Websites such as Facebook, Twitter, and LinkedIn can help expand your network and also allow potential employers to access your professional profile.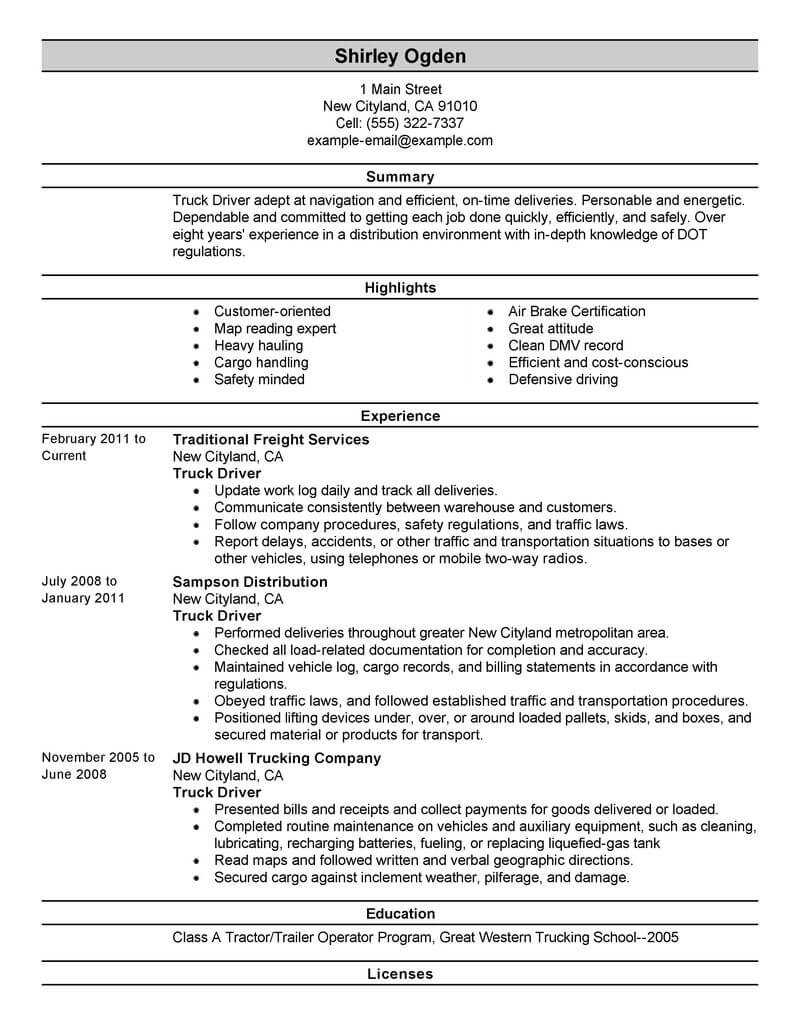 Truck Driver Job Seeking Tips
When it comes to finding jobs as a truck driver, remember that writing a standout resume can make an excellent first impression. Keep your resume in top shape with the following do's and don'ts.
1. Don't exceed two pages. Unless you are a doctor or an academic who may be using curricula vitae (CVs), there is no need to write more than two pages. Keep your writing concise and relevant.
2. Do align the text flush left and make use of bullet points for listing items. Doing so will increase the organization and readability of your writing.
3. Don't use generic language. Phrases such as "hard working" and "team player" should be avoided as they are overly used and take away from the originality of your tone.
4. Do introduce your work history with a "Summary of Skills" section. This gives the reader an at-a-glance view of your professional qualifications.
5. Do write your professional history in the following recommended order: title of position, employer, city and state of employer, and employment dates.